Media In Rajasthan
---
---
---
Media in Rajasthan is now become a lifeline of people of state. Either it is print media or televsion network, all playing an important role in the distribution socio-economic-political news to far flung areas of Rajasthan.
Due to the reach of media to every household, Television channels, newspapers, radio stations, magazines all contributing in the development of Rajasthan as a whole. Media in Rajasthan continuously updating citizens about latest happening in district, state, country and the world.
Rajasthan has local leading newspapers like Rajasthan Patrika and Dainik Bhaskar apart from Pratahkal with a reach to far into distant villages of Rajasthan.
Local magazines like Manak and Mera Rajasthan are playing an important role in distributing local information with preserving the Rajasthani language.
Due to reach at every household now, Television Channels like ETV Rajasthan, DD Rajasthan and Jan TV are some famous local channels with some national and international channels.
Radio channels like My FM, Radio Mirchi, Red 93.5 FM, Radio City, All India Radio (AIR) covers some or all parts of Rajasthan.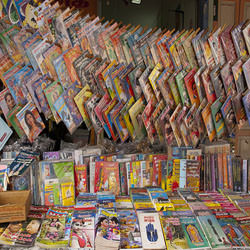 Magazines in Rajasthan have their own importance as magazines provides information about lifestyle, politics, socio-economic affairs, current affairs and entertainment as well. Major Magazines in Rajasthan Femina India Today Manak Mera Rajasthan The Outlook...
Newspapers in Rajasthan has reach to far flung areas and to every corners, streets of the state. It has many local newspapers which are informative and contain news about minute but important matters as...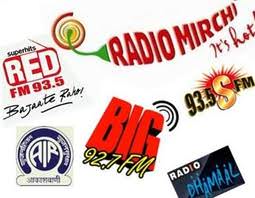 Radio Channels in Rajasthan are proving very beneficial and popular in terms of not only providing music and entertainment, these radio channels also spreading education, socio-economic news, spiritual and motivational songs and stories which...
TV Channels in Rajasthan are now becoming a highly intergrated part of every household in Rajasthan. Apart from urban cities and areas like Jaipur, Jodhpur, Alwar, Ajmer, Bikaner, Jaisalmer, Udaipur etc, now the rural...