TV Channels In Rajasthan
---
---
---
TV Channels in Rajasthan are now becoming a highly intergrated part of every household in Rajasthan. Apart from urban cities and areas like Jaipur, Jodhpur, Alwar, Ajmer, Bikaner, Jaisalmer, Udaipur etc, now the rural far flung areas also access popular TV Channels easily by only siiting at home.
News, daily soaps, musical chartbusters, movies channels, cartoon channels etc have keen watchers from all over Rajasthan. To entertain people of Rajasthan, there many TV channels broadcasting now a days. Apart from national and international channels, there are some regional channels too.
Doordarshan Rajasthan or DD Rajasthan , ETV Rajasthan, India News Rajasthan and Jan TV are some popular regional TV channels in Rajasthan.
Animal Planet is an American cable TV specialty channel that launched on October 1, 1996. It is distributed by Discovery Communications. A high-definition simulcast of the channel was launched on September 1, 2007. Animal...
DD Rajasthan is a state owned TV channel telecasting from Doordarshan Kendra Rajasthan. Soon it will be revamped as DD Aravali . The proposed DD Aravali Channel will be telecasted from Doordarshan Kendra Jaipur....
ESPN India is a part of ESPN. ESPN is an American global cable television network focusing on sports-related programming including live and recorded event telecasts, sports talk shows, and other original programming. Its name...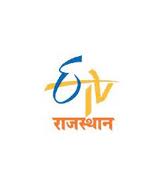 ETV Rajasthan is a sister Channel of ETV Network and one of the largest watching channels in Rajasthan. ETV Rajasthan is popular among local viewers. Some famous programmes of ETV Rajasthan are Surilo Rajasthan,...
India News Rajasthan is a regional english news channel in Rajasthan. India News Rajasthan is one of the channel of India News Group , fastest growing Media House in India. India News Rajasthan channel...
Jan TV is a Rajasthan Hindi- language satetillite television channel. Jan Tv has all types of programs from educational to entertainment. Jan TV Plus is an other broadcasting channel of Jan TV specially focuses...
Sahara One is an Hindi- language entertainment satellite television channel. It is based in Mumbai and is operated by Sahara India Pariwar. Subrato Roy Sahara is the chairman of the Sahara India Pariwar. Sahara...
Sony Entertainment Television (SET), one of India's leading Hindi general entertainment television channels. It was launched in October 1995 and is owned by Multi Screen Media Pvt. Ltd. (MSM, formerly SET India Private Limited),...
Satellite Television Asian Region (STAR) is an Asian TV service owned by News Corporation. In 2009, News Corporation restructured STAR Asia into four units – STAR India, STAR Greater China, STAR Select and Fox...
Zee TV is the first Hindi- language cable channel of India. This Mumbai based satellite television channel is owned by Zee Entertainment Enterprises. It broadcasts many programmes in Hindi and other regional languages of...