Jewellers Association Show 2013
---
JAS is amongst the India's most prominent Color Stone & Jewellery Show organised by Jewellers Association Jaipur. Now 7th Jewellers Association Show is from 19 July To 22 July at B.M. Birla Auditorium, Jaipur.
JAS 13, an annual premier exhibition, highlights Loose Gemstone, Studded Gemstone Jewellery, Gold Jewellery, Diamond Jewellery, Kundan Meena Jewellery, Silver Jewellery ,Theva Jewellery machinery, equipment and publication etc.
With the standard level of promotion JAS has acquired popularity across the globe .The number of visitors noted previous year (JAS-11) were more than 26500, including about 3500 were NRI's, foreigners and outstation jewellery traders. The show gave an extreme effect to the exhibitors of JAS 11.
Expected no. of Booths: More than 300
Expected no. of Visitors: More than 30000
Booth Saleable area: Around 3000 Sq. m
Venue: B.M. Birla Auditorium, Jaipur (India)
Date: 19-22 July 2013
Edition: 7th
Event: Exhibition
Date: Friday 19th of July 2013 to Monday 22nd July 2013
Timing: 10.00 am to 12.00 noon (B2B)
12.00 noon to 6.00 pm (B2C)
Side Events:
• Jewellery Design Competition
• Seminars By GIA, India
• Daily Raffle Draw during the show
• Mega Raffle Draw during the show
Cost of Participation: Rs. 11000/- per sq. m
Minimum Space Available: 9sq. mt.
Pre Registration for out of Jaipur Visitors:
Log on www.jasjaipur.com
Contact:
Mr. Rakesh Kr. Jain (Sr. Executive Officer)
info@jasjaipur.com
09352370067
Ms. Nitika Patni
nitika@jasjaipur.com
09636607835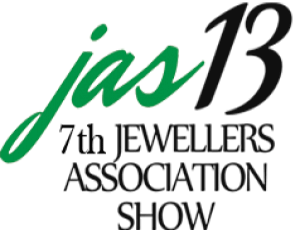 ---
09352370067,09636607835
---
info@jasjaipur.com
---
www.jasjaipur.com
---
---